About StretchShop
StretchShop is a fast and scalable e-business solution. Or you can call it an e-shop. The mission is to create a modern, open-source base for online business.
Why StretchShop?
It's scalable - that means, it can fit your business, whether it's small, growing, or big.
Speed - thanks to used technologies and models it is really fast.
Easy to use - introducing 4 roles, we try to improve usability.
Saves money - it's open-source, and if you need customization, our front-end licenses are simple and not expensive with no subscriptions and lifetime license per domain. With knowledge of JavaScript, one can customize both - back-end and front-end.
Interested to learn more? . Read about features.
For whom is StretchShop?
StretchShop is for business that wants to have full control over their e-shop - design, mechanics, logic, size and deployment.
Technological companies that want to offer fast & scalable e-commerce solution to their customers.
Companies that want to sell online,
Freelancers that want to grow.
As a business grows, there is a level, when it needs more than generic e-shop. When it needs a highly customizable e-commerce solution, that can reflect their needs and brand. The solution that can stretch by needs.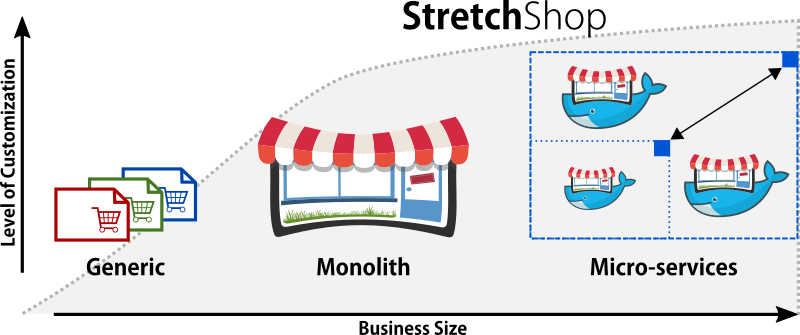 StretchShop is made to cut the price - with narrow tech stack and prepared for different amounts of expenses. So whether you need just a small e-shop with few items and cheap hosting, or you are looking for a robust solution that would work in a cloud cluster with thousands of transactions per day, try StretchShop.
Learn more about StretchShop
StretchShop consists of two parts: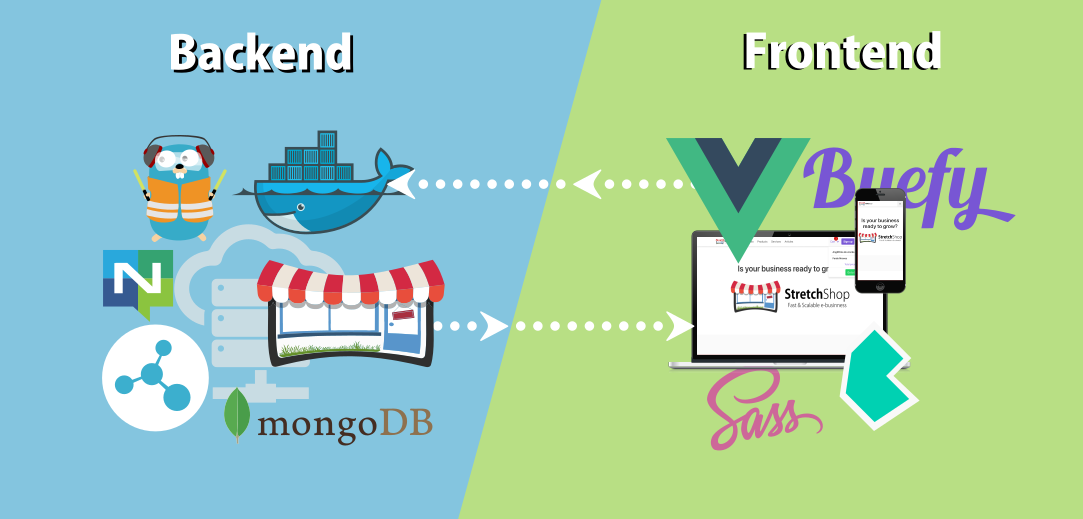 Back-end - an open-source Node.js application based on the Moleculer framework. Back-end with all the core functions. Hosted on GitHub, with Wiki documentation.
If you are not developer, and want to learn more about how StretchShop works, continue to StretchShop Documentation.
Who is behind StretchShop?
StretchShop is being covered by the company with the same name (StretchShop s.r.o.) founded by web developer Marcel Zúbrik in 2020. See About us section to learn more: